Never Drain Your Pool Again Clean and Blue
AquaZerve® was designed in 2005 for swimming pools to eliminate the process of draining the pool each year and wasting our precious water due to high Total Dissolved Solids (TDS). U.S. Patent 5996138
AquaZerve® - Protecting Pools Since 2005
The AquaZerve® drains a small amount of water each day and the old water is diverted to irrigation without the traditional waste of periodically draining the pool. Our patented design provides safe and effective control of TDS and retains the quality of water to a sparkling appearance and eye and skin irritation becomes a thing in the past. Extends life of equipment, staining will be reduced and less chemical usage. Designed to be small, inexpensive, and effective, the AquaZerve® has proven to be an excellent solution for controlling your pool water without draining.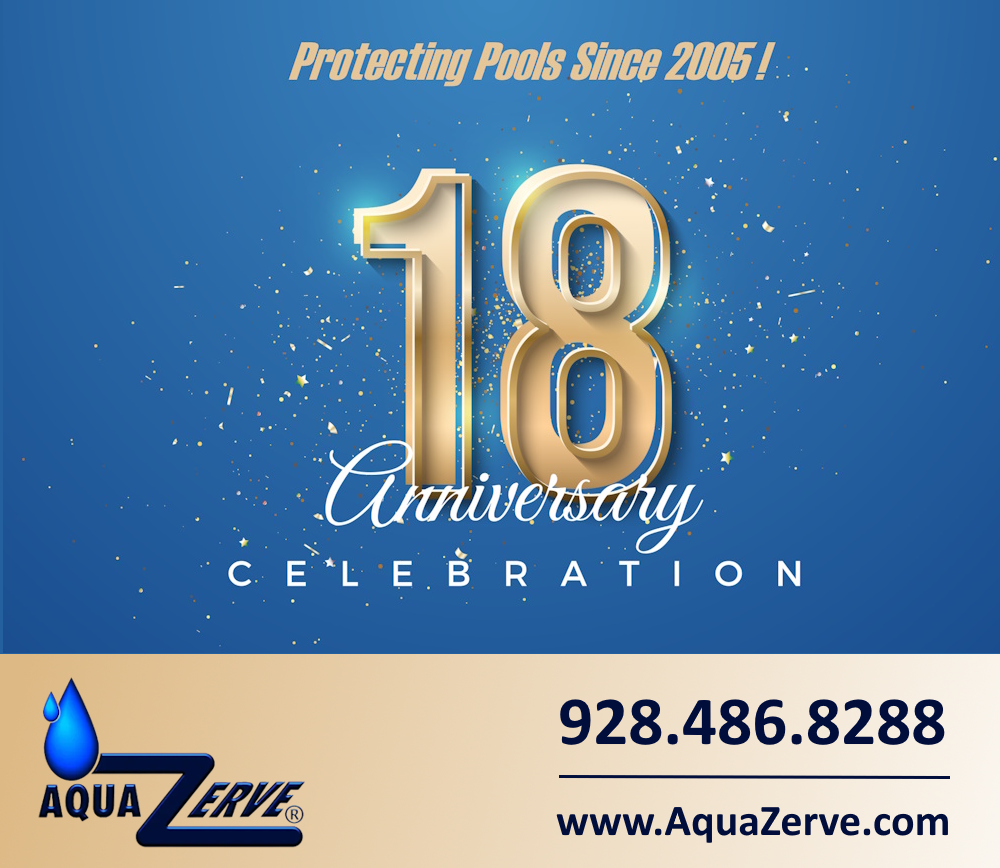 "Since the Aquazerve was installed on my pool, eight years ago, I have not needed to drain my pool. I truly believe it is the Aquazerve system that keeps our pool in the condition that it is in 365 days a year, also you can water your plants and trees with this sytem and save money on your water bill." William Marshall, AZ
"We are watering all of our greenery, old and new and the pool is as beautiful as ever. It has decreased the amount of calcium drastically on the sides of the pool and pool line.Before the AquaZerve our plants had to be on a strict schedule and always looked like they were on their last legs. Now they are beautiful and healthy and we are very proud of showing them off, our new trees and our new garden, they would make any grandmother jealous to say the least. John C. Parman & JeanieRiedlinger, Az
" Installing the Aquazerve we've noticed a great difference in the condition of our pool. It has stayed cleaner with a decrease in discoloration and calcium deposits. The water itself has been noticeably cleaner and the children don't complain of eye irritation."
NEVER DRAIN YOUR POOL AGAIN